Autour de contes et légendes et d'histoires vécues des Kel Ahaggar,
vous découvrez un pan de la culture des Imuhar, les légendaires habitants nomades du cœur du Sahara.
Around tales and legends and stories lived from Kel Ahaggar,
you discover a piece of culture of Imuhar, legendary nomadic inhabitants of the heart of Sahara.
A vous d'écrire avec vos émotions et votre créativité une suite, une version
imaginaire qui sera découverte le soir autour du feu de camp.
Le décor de dunes, de ténérés, de sites fantasmagoriques, les nuits à la belle
étoile stimuleront votre imagination
To you to write with your emotions and your creativity a continuation, an imaginary version
which will be discovered in the evening around the campfire.
The decor of dunes, of ténérés, phantasmagoric sites, nights in open air
will stimulate your imagination
Aouak'k'as d ahar ettahouri d abey'g'i kela emousen imidaouen
Ahel iien, geddelen. Egraouen tehali. Enr'an tet.
Isioul aouak'k'as inna hasen
Ma ha ner' izzounen isan ouider ?
Ennan
Abeg'g'i enta oua indherren d'ener'
Izzoun abeg'g'i isam
Iga okkozet tefoul
Inna hasen
Aiaout, ak iien ad ietkel tafoult ennit
Iousa d aouak'k'as, inna has i abeg'g'i
Ma nekid tafoult in d esenet ?
Inna has abeg'g'i
Oulanet, etkel iiet, ta hak tegrazet
Inna has aouak'k'as
Abeg'g'i, our tessined tazzount
iouout t inr'i
As immout abeg'g'i, egmien oua ha izzounen isan
Tenna hasen tahouri
Nekkou ha izzounen.
Teserti isan n abeg'g'i d isan en tehali
Toules tazzount, tega sediset tefoul
Entenidh keradhesen
As ini aouak'k'as aouin, inna has
Nekkenidh keradh ener'
Tefoul tider' sediset, ma tenet ilan ?
Tenna has tahouri
Tarer' n aouak'k'as, tarer' n amek'k'ar nener'
Ta s keradhet en tit't'aouin ti icheg'g'ernin
Inna s aouak'k'as
Ma kem iselmeden tazzount tarer'?
Tennas has
Tiouit ta inr'an abeg'g'i, entat hi iselmeden tazzount tarer'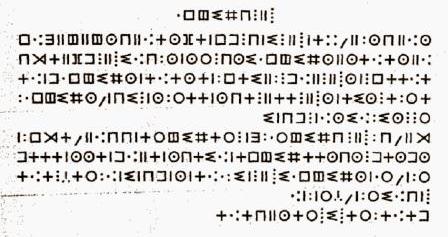 The same story in tamach' writing (tifinagh)
La même histoire en écriture tamach' (tifinagh)

You must be able to speak, write and understand easily French for this special trip
Lieu de l'atelier
les Tassilis du Hoggar au sud-est de Tamanrasset
Durée de l'atelier
6 jours / du dimanche au vendredi
Nombre minimum de participant-e-s
6 personnes